Many new to Overemployment often ask – what are the most OE-friendly jobs? Our answer is any remote jobs with a high TC/HPW (TC is total compensation, HPW is hours per week). We call this our 'OE' friendliness ratio. Moreover, the job should ideally be asynchronous (not 9-5) and pays at least $120K. Bonus points if the job has a long-term talent shortage.
As it turns out, there is a class of 'OE' friendly super jobs where you can work four or more simultaneously. Hint: these super jobs are all in tech and here's why. Land these super jobs and you can reach financial freedom in three years or less.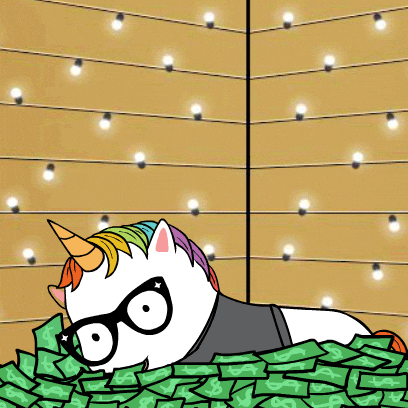 Super Jobs #1: Data Engineer, Data Administrator, and Data Analyst
Do you like writing SQL (structured query language) and sanitizing raw data stored in databases? Or playing with data lakes and warehouses through a data-as-a-service tools like Snowflake? Tech is filled with yottabytes of data.
You're probably asking, what is a yottabyte? Don't worry, I had to look it up too – a very, very big unit of measurement. What matters most is all of this data needs talented people to organize, store, retrieve, and analyze. Ding, ding, ding – lots of remote-friendly, well-paying data jobs!
According to LinkedIn, a senior data engineer in the United States earns $131,000 per year on average with a range of $100,000 to $197,000 based on 742 responses. While unimpressive as a single job, data jobs are actually super jobs in disguise. That's because these jobs have incredible scalability, with some community members working up to six or more data jobs at once. After all, a database is a database, except now you get paid $1M-plus in playing in data all day.
Wondering how you can get these data jobs? Check out Educative.io's Path to Becoming a Database Professional to get started.
Super Jobs #2: Software QA and Testing Automation
What about a job that pays you to automate mundane tasks, including your own job? Pretty sweet right? Introducing the software QA testing automation jobs – another 'OE' friendly super job scalable to four to 10-plus jobs simultaneously. The work is rhythmic with minor nuances. Once the automation (aka time arbitrage machine) is in place, you just sit back and relax.
Per LinkedIn, a senior software quality assurance engineer in the United States earns $108,000 per year on average with a range of $80,000 to $150,000 based on 103 responses. While the average salary is lower than data jobs, QA automation jobs as a whole are even more scalable, relatively speaking, given its self-automating nature. We've seen community members self-reported working 15-plus jobs in parallel.
Want to make a career switch to software QA testing and automation? Check out Educative.io's Frontend End-to-End Testing With Cypress to get started.
Super Jobs #3: System Administrator and Technical Support
Similar to data and QA automation jobs, this third OE super job is repeatable and scalable. After all, being a system admin or application owner of a third-party application across multiple companies just means you've to log in "Jx" number of times. You ask, who are these people?
You may have heard of these boring job titles, just to name a few:
CRM (Salesforce, Hubspot, ZenDesk, etc.) administrator or business system analyst
ERP (e.g. SAP, Oracle, NetSuite, etc.) admin, architect, or system owner
HCM (e.g. WorkDay) administrator
Jira / Atlassian admin
Information security admin
Salaries will be more variable across each system given its adoption and labor market dynamics. LinkedIn notes a senior application architect in the United States earns $131,000 per year on average with a range of $94,800 to $175,000 based on 41 responses.
Also, a senior system administrator in the United States earns $94,000 per year on average with a range of $68,000 to $130,000 based on 633 responses. Not too shabby when you can stack four plus of these easy-peasy super jobs!
The best way to get into this super job is to get admin certified by the respective companies who created these applications. Rest is just networking, mass-applying, and stacking jobs once you're comfortable with the flow of 'OE'.
However, unlike super job #1 and #2, these jobs have a lower barrier of entry. Expect stiffer competition when trying to land these jobs. But once you're in, you're set. Just keep stacking these super jobs.
Super Jobs #4: Cloud Engineers and DevOps
Heard of CI/CD platforms such as Terraform, Kubernetes/containerization, and AWS CloudFormation? Exactly. No one knows, not really.
Familiarity with cloud environments, configurations, security, network, and a touch of development experience is the new unicorn skills set.
Cloud engineering and DevOps is a super job with a mix of stackability (similar to super job #1, #2, and #3) but with higher total compensation (TC), depending on titles and seniority.
For instance, on LinkedIn, a cloud architect in the United States earns $155,000 per year on average with a range of $100,000 to $224,000 based on 520 responses.
Meanwhile, a devops engineer in the United States earns $78,0000 per year on average with a range of $56,000 to $125,000 based on 1,058 responses.
Throw in some seniority in front of those titles, such as Director, Senior Principal, Staff, or Senior, and you'll start seeing the TCs climb. Additionally, as you may have noticed, architect > engineer > specialist in terms of the TC ladder.
Super Jobs #5: Software Engineers, Product Managers, UX Designers
This is our final catch-all super job which makes up the core software development pod. Broadly speaking, there are more spots for software engineers (also known as SWEs) than product manager (PM) and user experience designer (UX) on a tech pod. The ratio is about five to ten SWE jobs for each PM/UX job.
All that is to say, software engineering jobs are in demand and there is a lack of good, experienced software engineers. After all, getting a CS degree is no walk in the park, nor is delivering production-level code.
The only downside to SWEs is the constant need to learn to say relevant and context switching across different tech stacks. So it pays to stack jobs on the same tech stack as well as enjoy nerding out on code. The same applies to a smaller extent to PMs and UX designers. The side benefit of working four of these jobs is you get to cross-learn a lot, which just makes you a better SWE, PM, or UX. According to LinkedIn's salary insights:
How much do software engineers, product managers, and UX designers get paid per LinkedIn:
A senior software engineer in the United States earns $138,000 per year on average with a range of $95,000 to $259,000 based on 11,697 responses.
A senior product manager in the United States earns $155,000 per year on average with a range of $109,000 to $245,000 based on 3,306 responses.
A senior UX designer in the United States earns $120,000 per year on average with a range of $90,000 to $181,000 based on 964 responses.
It Pays to play in a niche tech stack or domain
That being said, software engineering is a very broad field, with the riches in the niches. You could be a Java-based backend engineer and always be in demand – do a search on LinkedIn and you'll see what I mean. Alternatively, you could specialize in Shopify or Salesforce (platform-specific) development and get more limited opportunities. Therefore, choose your craft wisely. Same applies for a product manager or UX designer on domain knowledge.
We'll close by noting super job #5 is not as stackable as the previous 4 jobs due its non-repeatability with certain tech stack or domain knowledge. For instance, a backend platform SWE for a direct to consumer J1 and a backend platform SWE for a healthcare app J2 likely require different problem solving skills.
Anecdotal evidence from our community suggests four Js is likely the max for this super job with most settling in the 2-to-3 jobs range.
Other Non-Tech, Stackable Jobs
While tech is by far the most OE-friendly (plenty of stackable, remote jobs), we would be remiss if we don't include some non-tech, OE-friendly jobs. Make no mistake about it, these folks make multiple six-figures as well.
We won't dive into the salary details, but if you're considering a career change into tech, check out these non-tech OE super jobs on LinkedIn's salary insights or Levels.fyi before making the jump.
Internal Audits and Accounting
Quite a few of our community members hold 3-4 jobs simultaneously in internal audits and accounting. The challenge is finding fully remote positions given most bosses are still stuck in the Matrix.
As you've noted by now, the go-to OE-friendly jobs are typically non-customer facing. These jobs might not get all the accolades or trophies, but man do they pay well when measured by TC/HPW.
Sales and Marketing (SEO, Social Media, Growth, etc.)
Another OE-friendly field that does not meet the eye-test intuitively is sales and marketing. Rest assured, we've got plenty of community members with four-plus sales development and account management jobs. Ditto for marketing with a mix of W2s and 1099s with four or more jobs at once.
Since everything could be sold online nowadays, sales can automate mundane tasks and maximize closing deals. Cha-ching.
Marketing has, and will always be, a core function of any business, tech or non-tech. Given more business is done online, this fast changing field will become more and more OE-friendly. The best marketer can get a remote job at the drop of a hat.
Online Content and Copywriting
Last but not least, writers, like software developers, can make stuff online. In fact, I've always found many parallels between writing code and writing a blog. And if you have a penchant for creating content that converts well or goes viral, then you can pretty much guarantee yourself a continuous stream of contracts and "gigs" to stack on top of your steady J1 and J2.
Remember, name of the 'OE' game is to generate efficient cash flows and be a time arbitrageur. These super jobs are a step towards converting your active income steams into future passive income flows by following the OE FIRE method.
'To Be Rich Is Glorious' With Remote Jobs
To borrow a phrase from Deng Xiaoping, to be rich is glorious, particularly those who can land OE super jobs. Now go get your money.
Excited to join the OE world but have lots of questions?
Check out our FAQ to get started or hire us as your personal OE sherpa and coach.